Convenient Dumpster Rentals
Looking for reliable dumpster rentals? You're in the right place. Here at Bin Pro, we have several hook-lift dumpster sizes to choose from. Our goal is to make sure that you get the most efficient size for your project, no matter how big or how small it is. Our bins are the ideal waste containment and removal solution for junk and waste of all types. With low, sturdy walls and plenty of space, you'll be able to efficiently take care of all your junk and waste materials.
Book Online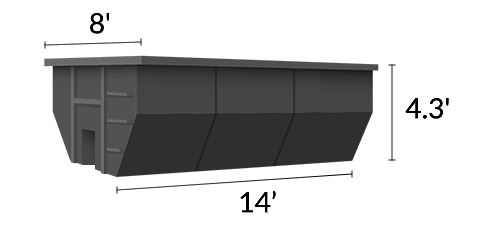 15-Yard Dumpster
This container is commonly used for garage cleanouts, bathroom remodeling, small furniture removal, and other small-medium sized jobs. Capable of holding 5 tons of material, or 4.5 truckloads.
Book Online Now
20-Yard Dumpster
This dumpster is great for attic cleanouts, carpet removal, land scaping projects, attic cleanouts, and anything else you can throw at it. Capable of holding up to 5 tons of material, or 6 truckloads.
Book Online Now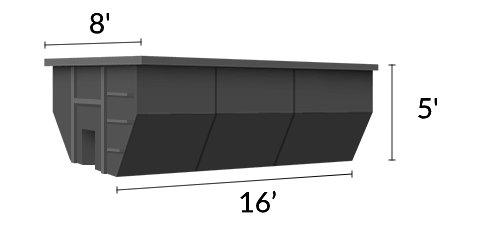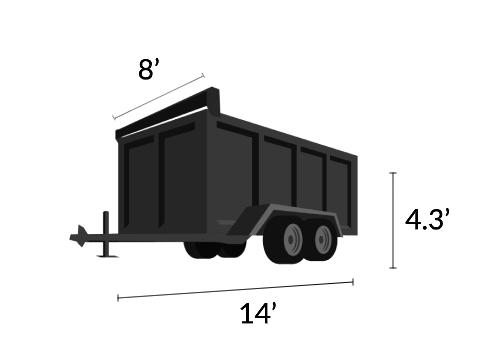 15 Yard Dump Trailer
Our 15-yard dump trailer is a great choice for hauling heavy material. This trailer can be placed on a the road without a special permit and is easier on driveways. It is capable of holding up to 5 tons of material and is commonly rented residentially and commercially.
Book Online Now
Why Choose Bin Pro For Your Dumpster Rentals?
At Bin Pro, you can count on us to provide you with the highest quality waste removal equipment, along with the best customer service and support possible. We are proud to do things differently than other dumpster rental companies. We care about our community and our customers. We know how important your project is and that renting a dumpster to get rid of the waste is just one small, but important, piece of the puzzle. We respect your budget and your time, pricing our containers low, and making a commitment to always deliver on-time. We do our part to keep your project moving along smoothly and efficiently. Our team is made up of dedicated specialists with years of experience in the industry. Trust us, we've seen it all and we're happy to answer any questions you have before booking your dumpster with us. Our goal has always been to provide the most reliable waste management service in the area, putting our customers and their needs first.
Call Us Today!
We have a dedicated team on standby, waiting to assist you with your dumpster rental needs. Be sure to reach out with any questions or concerns regarding our process and what to expect. Feel confident in your waste removal by trusting the team at Bin Pro with your dumpster rentals needs!
Call Us
Our Service Area
Proud to Serve The Following Areas
Hampton Falls
Seabrook
Hampton
Hampton Beach
North Hampton
Stratham
East Kingston
South Hampton
Brentwood
Exeter
Kensington
Greenland
Newfields
Rye Beach
Rye
Newmarket
Portsmouth
Newton
Newington
Kingston
Newton Junction
New Castle
Plaistow
Durham
Lee
Epping
Danville
South Danville
Fremont
East Hampstead
Dover
Madburry
Atkinson
Nottingham
All areas in between
If the drop zone for your dumpster is outside of our service area, just let us know! Bin Pro commonly delivers containers farther out. Give us a call to see if special accommodations can be made for your project.
NOTE: Extra fees may vary depending on how far you are outside our service area.